New Art Website Launch
As a young girl, I remember watching my mother sketch on loose papers. She would share her drawings of beautiful ladies standing tall and royal. My most favorite memories making art with my mother. I was blessed to share those same creative gifts with my kids.
I can still see my drawings dancing against my bedroom wall as I smiled with joy in my heart admiring them. I wouldn't dare share them with the world, but my mother thought they were pretty cool. It's great to have someone rooting for you.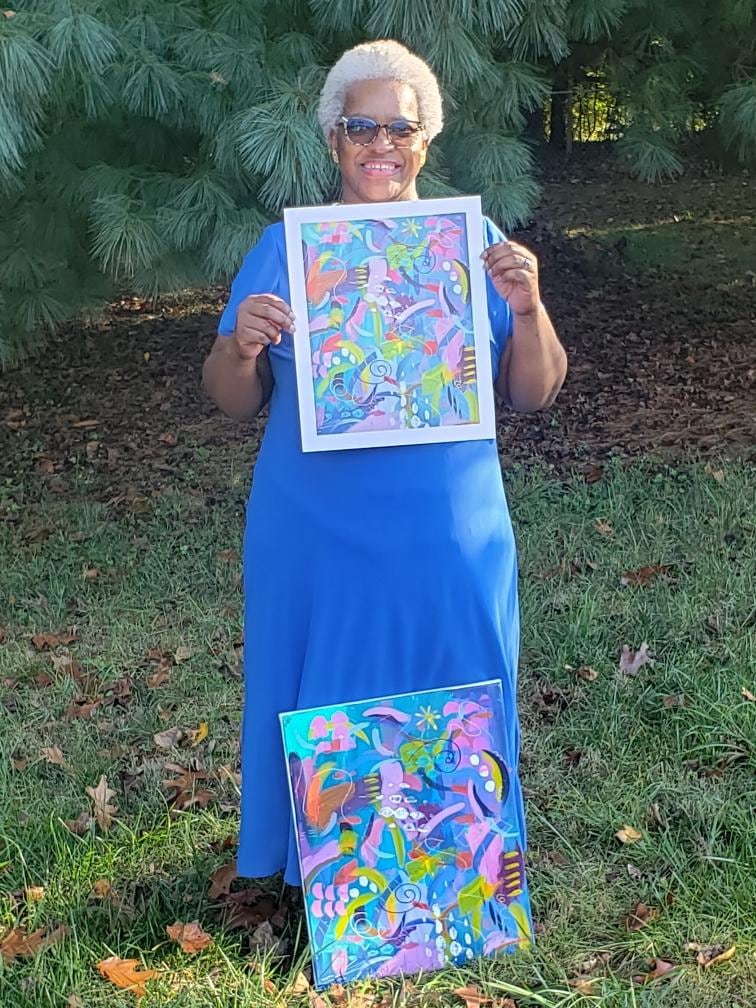 Fast forward decades later. I recently launched my new art website, Yolanda Grier Art. This dream laid dormant in my heart for decades. A seed was planted to encourage creative expression. My life is better because of it.
As a survivor of molestation and abuse, it took years to find healing and wholeness. The creative process was the catalyst for my healing. I am blessed to enjoy and embrace writing, journaling, drawing, painting, and sewing. Beauty for my ashes I believe.
I am glad you are here to celebrate the launch of my new art website. I am grateful for the journey.
I would love for you to come along with me! 😊